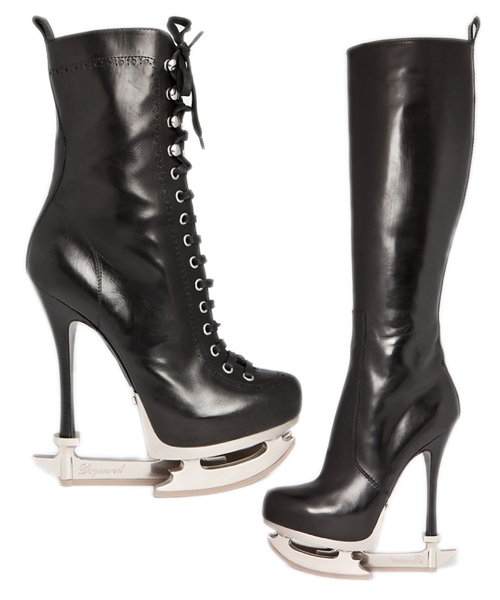 If you're anything like Victoria Beckham, and never want to be seen out in public with anything less than 4-inch stilettos, Dsquared2 may have the perfect solution for you—stiletto ice skates.
Yes, somewhere in the world, Johnny Weir is throwing glitter happy dust and squealing for joy.
As part of their Fall 2011 collection, DSquared2 will be launching these appropriately named Skate Moss, ice-skating inspired shoes.
These boots are actually made for walking, and for $1,485 to $1,895, you too can own these debatably ridiculous shoes.