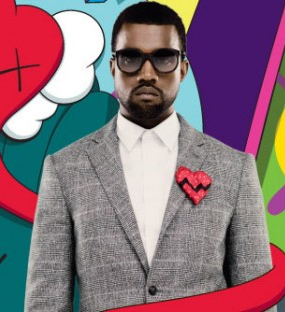 Some call him a hip-hop star, others a fashion icon, regardless of the title you give him, the extremity of Kanye West's artistic genius has been celebrated in a way very few have.
This time, West will be channeling his efforts into a womenswear collection that will be debut on October 1 in Paris (not in New York, which was previously reported).
Kanye has landed a pivotal and impressive time slot, as his collection will appear directly after Jean Paul Gaultier and Loewe.
The news was confirmed by Harpers Bazaar Australia, whose Fashion editor has reportedly been traveling to consult West on his designs for some time now.
The much-anticipated line has received aid from many credible mentors such as London designer Louise Goldin, Givenchy's Riccardo Tisci and Central Saint Martins' Louise Wilson.
This is starting to look promising!
---

Saron is a writer and student born in Ethiopia and raised in Washington, DC. She is incapable of keeping a phone for longer than a few months, exclusively wears Miss. Dior Cherie, and her guilty pleasures include any novel written by V.C. Andrews (don't judge), Essie's "Little Brown Dress", and Stoli. She is currently obsessed with the poetry of Edmund Wilson and The Arctic Monkey's latest album "AM".
All author posts