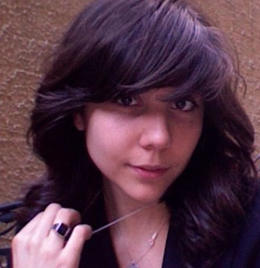 Turns out Lady Gaga isn't the only Germanotta sibling breaking fast into the fashion world.
The pop icon's 19-year old sister, Natali is forging a career in fashion by bagging a gig designing costumes for the off-Broadway musical, Simon Says.
Natali already comes with some experience. Last year, she assisted designer Allison Parris on one of her Fall 2010 runway shows; accompanied big sister, Gaga to the 2011 CFDA awards; and studied fashion at the Parsons New School for Design.
Could it be that Natali's big designer break in Simon Says mark the beginnings of her legit career as a fashion designer?
If not, there's always big sister Gaga to help her along.
Simon Says will open in New York City this Fall and we can't wait to see what little Gaga has made for us!
---
Rhi Strayer is currently obsessed with Jeffrey Campbell shoes, sparkles, studs, and anything having to do with Lady Gaga.
All author posts