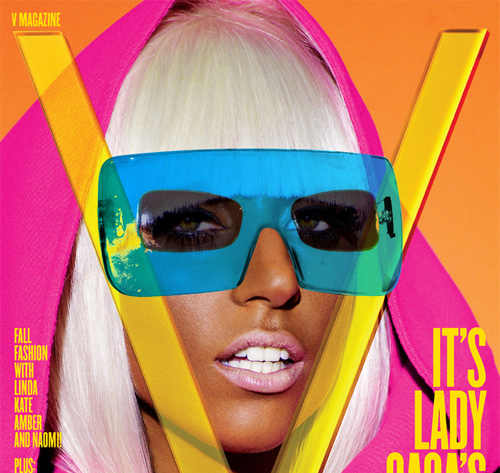 Lady Gaga can now add columnist to her growing list of projects.
The musician, who is now reaching Franco-busy-bee status, sent a tweet to her 9 million fans announcing that she will "begin next month as a Fashion+Art Columnist" for V Magazine.
Her first column will appear in the Summer 2011 V71 issue, which will hit newsstands on May 12th.
In conjunction with the announcement, V Magazine has also launched a competition called Drawn This Way, which gives fans an opportunity to submit their artwork for a chance to be published next to the Gaga column.
V Magazine elaborates more about the contest on their website, saying:
"That's right. Mother Monster herself, Lady Gaga, is now a V Magazine columnist! Starting with our next issue, V71, Gaga will be gracing us with the presence of her pen, as she weighs in on all things fashion throughout her multiverse!

In an exclusive contest* on VMagazine.com, we are asking all artists, creators, and little monsters to submit illustrations of our new columnist dressed in her most studious ensemble.

The winning graphic will run alongside the column in our next issue of V—hitting stands on May 12th!"
The Drawn This Way contest closes for entries on April 3rd (this Sunday) and entrants may submit any medium they wish, "pencil, watercolor, felt tip, CGI, collage, and even sculpture."
What? No semen or blood?