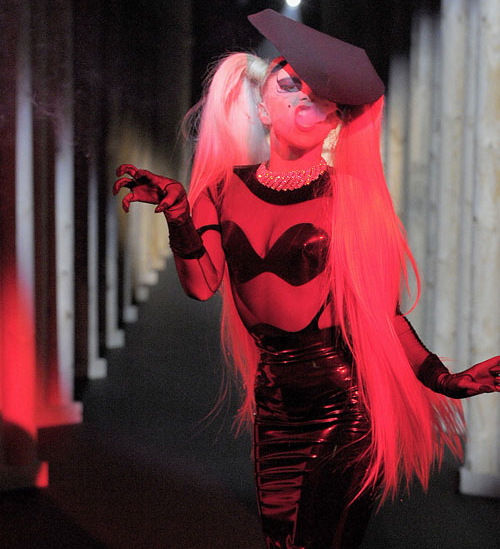 Apparently it pays to have Lady Gaga as your musical director and star in your fashion show.
The Cut is reporting that Lady Gaga has purchased the entire Fall 2011 Mugler collection that debuted yesterday in Paris.
If you missed the Nicola Formichetti styled Mugler womenswear show yesterday, click below to watch a video of the entire show which features Gaga sauntering down the runway as well a never-heard-before track of her new song Government Hooker.