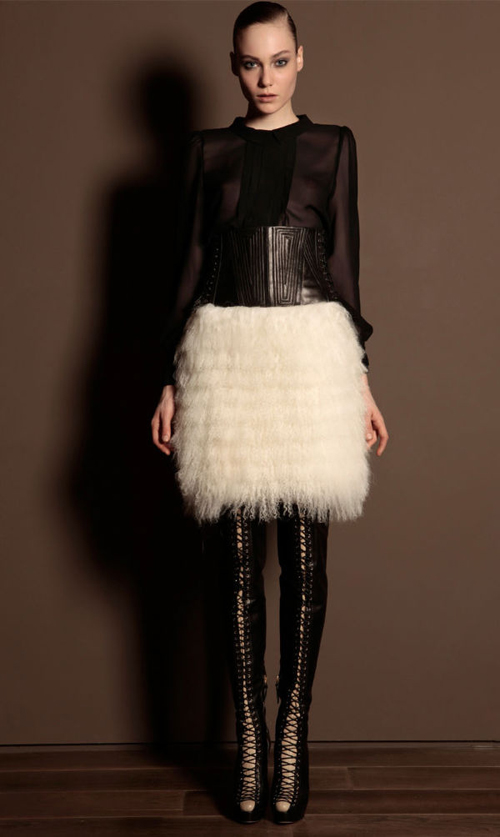 Trussardi's Fall/Winter 2011 collection makes me want to skip summer and spring, if not for Miuccia Prada's spring colorful stripes and banana prints.
Italian fashion house Trussardi reveals a rich fall/winter collection in a palette of red, black, white, and tan.
Leather and fur dominate the heavily-corseted collection with leather leggings, dresses and gloves and fur jackets, vests, and piecework.
Notable Trussardi pieces include their collection of fur skirts (I'd almost abandon my no "new" fur rule, almost), the two-toned black and white pant, the red leather oversized hoodie jacket, the black leather culottes, and almost all of their leather dresses.
Take a look at the gallery below to view the entire Fall/Winter 2011 Trussardi collection.