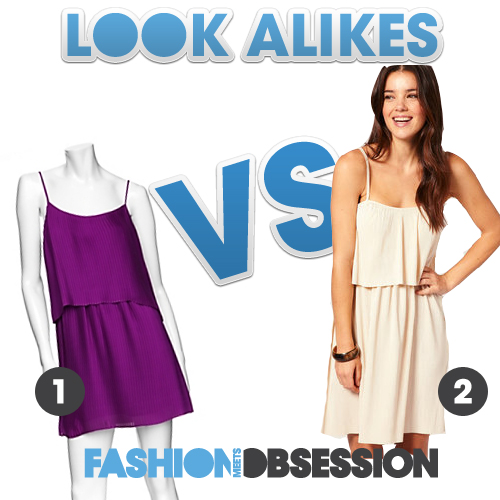 I'm loving the summer vibes of these tiered cocktail dresses from Parker and Vila.
Their accordion pleats and simple lines make this an elegant and versatile dress perfect for both days and nights–a night with the girls, or brunching with Mom.
And while I'm a sucker for purple, I think I can manage this little white number from Vila for under $40!
1. Parker Tiered Accordion Dress | $265 | Details…
2. Vila Pleated Dress | $37.93 | Details…
Tags:
Look Alikes