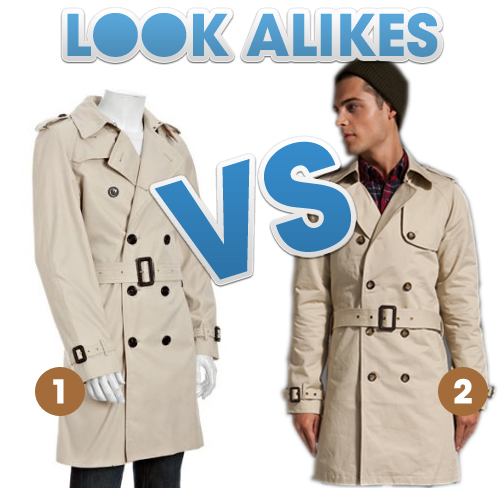 I love a good trench coat. Timeless, classic and cool, they're great investment pieces that will last you forever. (Hell, I'm still wearing my Chanel trench that I bought from 1997!)
Check out these double breasted trench coats from Micah Cohen and Burberry. They feature classic lapels and belted sleeves, and elevate any shirt/jean combo to guarantee that you're stylin' for decades to come.
We especially love that the trenches are virtually identical, with the exception of the price
Burberry London trench cotton blend classic trench | $1116| Get it!
Shades of Grey by Micah Cohen Trench | $264 | Get it!
---

Mei Tan is currently obsessed with lace-up booties, anything by Marc Jacobs, sleeping in until noon, and "winning."
All author posts