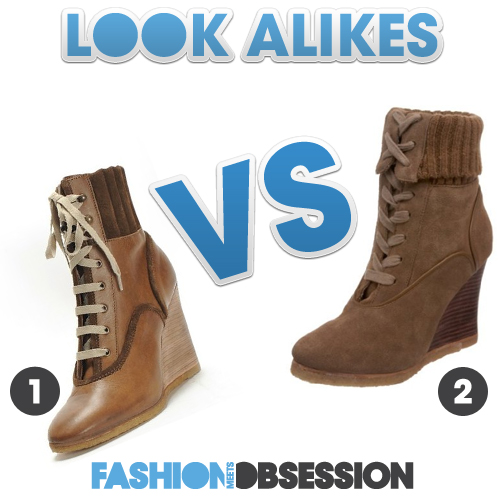 Prep for the fall with lace-up wedges. We're fans of pairing them with a pair of colorful tights and a peasant dress. Add a leather motorcycle jacket to minimize the chilly night and you're well on your way to a fun Friday!
While we love these lace-up wedges from Chloé, $795 may be a bit too rich for our blood.
In lieu of them, try these Delanow Lace-Up boots from Steve Madden for a fraction of the price.
Chloe Lace Up Wedge Boot | $795 | Details…
Steve Madden Women's Delanow Lace-Up Boot | $99 | Details…

Tags:
Look Alikes