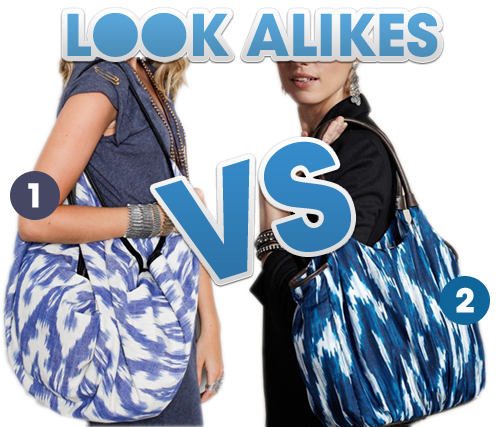 '
Tribal prints are all the rage for the summer, and we love these Ikat shoulder bags from Tylie Malibu and Rita.
The plus?
Besides looking good, going with Rita's affordable version will allow us some extra cash for a weekend trip to the beach!
That's what we'd like to call money management 101.
DETAILS
Tylie malibu Ikat Nomad Bag | $195 | Get it!
Rita Ikat Shoulder Bag  | $19.99 | Get it!