O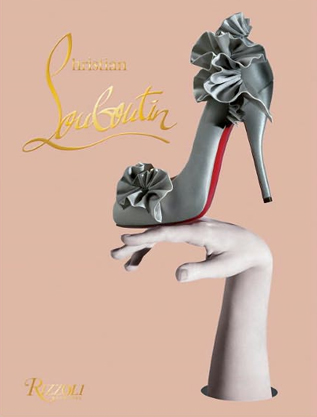 ne of the most esteemed shoe designers in history, Christian Louboutin, has teamed up with actor/producer John Malkovich and filmmaker David Lynch for his very first book named, Christian Louboutin.
The designer is using the book as an opportunity to show that he is more than pretty shoes and red soles.
Christian Louboutin is both a biography and photography book all rolled into one, with a foreward written by John Malkovich.
In it, we get to completely delve into the life, both professional and personal, of Christian Louboutin, including a chapter serving as a mini-biography detailing his time spent working for Chanel and Yves Saint Laurent. Another chapter is dedicated to his "Fetish" erotic photography collaboration with David Lynch.
The book, which retails for $97, will publish on October 25, and you can pre-order here.
With David Lynch, John Malkovich, and Christian Louboutin all involved in this project, it sounds like a must-have coffee table book!
---
Rhi Strayer is currently obsessed with Jeffrey Campbell shoes, sparkles, studs, and anything having to do with Lady Gaga.
All author posts