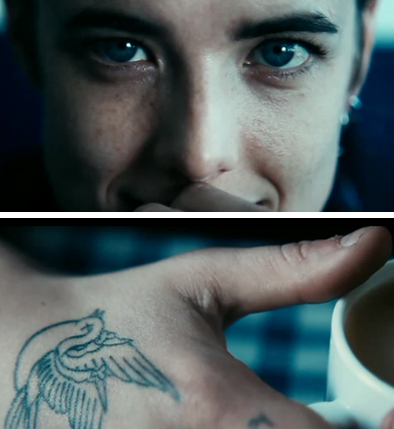 To signify their rise and return, the timeless 80s brand, Dr. Martens have launched their Fall 2011 video ad campaign, "Now and Forever" that may have you experiencing one of the most gut wrenching minute and nineteen seconds of your life.
Starring in the promo video is model-of-the-moment, Agyness Deyn who speaks poetically about how she felt when her heart was broken for the first time.
Deyn is staring so intensely into the camera that you can't help but feel that she is seeing right through you, while the video cuts in and out of small clips between a happy Deyn with fellow model, Ash Stymet who substitutes as her ex-boyfriend.
With its video, Dr. Martens is brilliantl invoking a bit of nostalgia with its brand that is capitalizing on the return of 90s grunge. So watch Deyn and cry a little as you think about buying those big black boots for Friday night.
---
Rhi Strayer is currently obsessed with Jeffrey Campbell shoes, sparkles, studs, and anything having to do with Lady Gaga.
All author posts