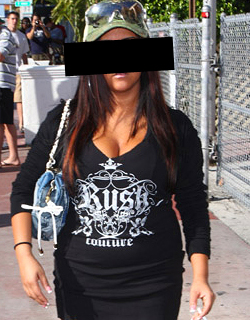 Last week, the premier men's magazine, GQ, published their "40 Worst-Dressed Cities in America" list, and if you took it seriously, you would almost question whether or not anyone in America is fashionable.
Almost every popular city, from Atlanta (#17) to Chicago (#4), topped the list.
There were several surprises – or maybe some cities shouldn't have been ranked as high.
What some consider the fashion capital of the country, New York City, was ranked at #5 with Manhattan and #11 with Brooklyn.
Las Vegas was also somewhat of a shocker at #13 because, really, do you even notice what other people are wearing there?
Rounding out the top 20 were San Francisco, Jersey Shore, Austin, Santa Fe, Provo in Utah, Martha's Vineyard, and New Orleans.
As you move into the top 10, the list turns to some cities that are dead on. Salt Lake City (#8) isn't exactly known for its fashion movement, while the same can be said about Pittsburgh (#6.)
But it is #1 that truly takes the cake.
Described as "America's Bad-Taste Storm Sewer" and "Jurassic Park for fashion troglodytes," GQ paints a vivid picture as to why Boston is the worst-dressed city in America.
While they acknowledge their large amount of less than fashionable undergraduates, it is the graduate behavior that really makes GQ cringe.
Boston adds too much to an outfit ("Khakis!—with pleats. Boat shoes!—with socks") and simply doesn't know when to let a fashion trend die (personally, I think they forgot to mention all of the flashy green and white.)
Finishing the top 10 are St. Louis, Miami, Maui, Philadelphia, and the entertainment capitol of the world, Los Angeles.