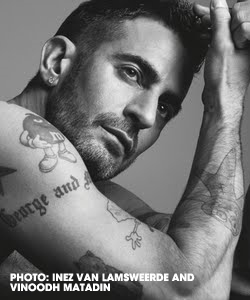 After being bestowed the great honor that is the CFDA's Geoffrey Beene Lifetime Achievement Award, Marc Jacobs may have just taken a major hit in the pride department.
Apparently, a lifetime of achievement is nothing to be celebrated when the achiever doesn't seem to be as appealing as he once was, that is, according to the Times.
Truthfully, this random attack seems ill founded. The piece would have probably called for little attention if it hadn't come from such a credible source and wasn't so lengthy.
Although Jacobs may not be in the headlines as much as he once was, he is still a fairly young designer, and it would seem silly to say his glory days are behind him.
Jacobs and his team have not yet commented on the article, but hopefully he doesn't have to, and he'll leave it up to his next collection to silence the cynics.
---

Saron is a writer and student born in Ethiopia and raised in Washington, DC. She is incapable of keeping a phone for longer than a few months, exclusively wears Miss. Dior Cherie, and her guilty pleasures include any novel written by V.C. Andrews (don't judge), Essie's "Little Brown Dress", and Stoli. She is currently obsessed with the poetry of Edmund Wilson and The Arctic Monkey's latest album "AM".
All author posts