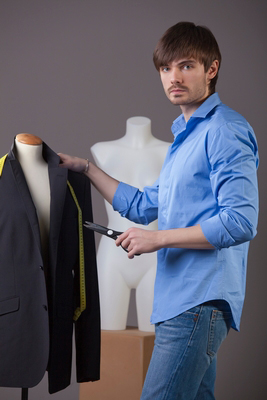 The New York City Economic Development Corporation has teamed up with Parsons The New School for Design to launch Fashion Draft NYC.
For the top creative and business minded students, Fashion Draft NYC provides graduating college seniors a chance to pursue challenging, fast-paced opportunities in the fashion industry.
The program will bring together a select group of young talent who have related educational or internship experience in fashion or business. The effort is one of six initiatives recently announced by the city to support the long-term growth of the city's $55 billion fashion industry.
Students from around the world interested in working in New York City, the global fashion capital, can be selected to network with fashion insiders and interview with executives from the city's top fashion firms, for a chance to earn full-time, management-track positions within one of the participating New York-based companies.
The program, which will be held from February 16 to February 18, 2012, will include a behind-the-scenes tour of a fashion company. Students will also attend a networking dinner and hear a keynote address from a yet-to-be-named fashion industry leader.
About 25 to 30 of the most talented individuals are expected to be recruited to learn more about the business of fashion and add to an already prominent roster of fashion professionals working in New York City.
Macy's, Bloomingdale's, Gilt Groupe, and LF USA are among the first companies to announce their involvement with the program, and additional companies are expected to sign on in the coming weeks and months.
The chosen finalists will get an all-expenses-paid trip to New York. Students must apply at fashiondraftnyc.com by Nov. 3. The semi-finalists will be chosen in mid-December.