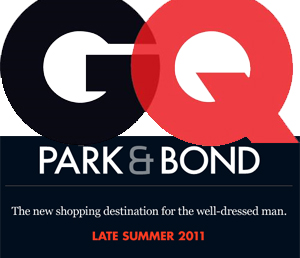 Conde Nast's GQ Magazine just recently announced an e-commerce strategy which involves teaming up with Park & Bond, the online menswear members-only retail store.
Park & Bond is the spin-off menswear site by the popular member-based Gilt Group, Inc., and is set to launch late summer with over 80 featured brands.
Shortly after the Park & Bond debut, the website will feature an online GQ store which will host items hand-picked directly by the editors of the men's magazine.
The selected items will then be promoted within the pages of GQ's September issue and will become available on GQ.com which will direct viewers to the e-commerce website.
John Auberbach of Gilt group and president of Park & Bond, said in an interview that if this venture proves to be successful, he believes other magazines might just follow in their innovative footsteps.
While the Editor-in-Chief of GQ magazine, Jim Nelson, commented that they see this as an excellent way for them to "get their feet wet in the world of e-commerce" and that the partnership between the two is simply natural, stating, "Our readers have always shopped from our pages. We're just making it easier for them.".
So, what do you think? Is this a smart move on their part? Are you excited for this new e-commerce store?
---
Rhi Strayer is currently obsessed with Jeffrey Campbell shoes, sparkles, studs, and anything having to do with Lady Gaga.
All author posts