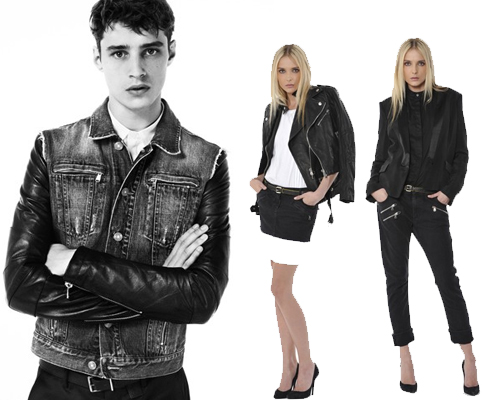 As promised last May, French fashion house Balmain will soon be releasing their Pierre Balmain diffusion line which is set to hit shelves this coming December.
The modestly priced Pierre Balmain line will be taking a step in a different direction from Balmain's signature style, with more casual, relaxed, and somewhat downtown street-chic pieces that are directed toward a younger audience.
The collection offers fabulous finds for both women and men alike, with  prices ranging from $172 for a t-shirt to $1,291 for eveningwear—a refreshing step back from the line's usual sky high prices.
Olivier Rousteing, head designer for Balmain and Christophe Decarnin's successor, was not involved with the design of the collection, instead, a separate team was put together dedicated to the Pierre Balmain diffusion line while Rouseting continued his dedication exclusively to the Balmain label.
In just the first year, Pierre Balmain is expected to branch out to an estimated 700 retail outlets around the world in Europe, Asia, Middle East, and the U.S., with plans for freestanding boutiques in Hong Kong, Milan, Paris and Rome.
---
Rhi Strayer is currently obsessed with Jeffrey Campbell shoes, sparkles, studs, and anything having to do with Lady Gaga.
All author posts