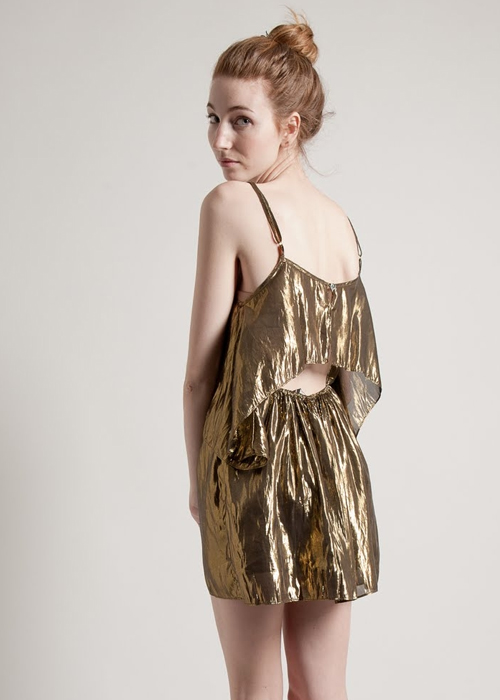 Elizabeth and James, the fashion brainchild of super-power twin duo Mary-Kate and Ashley Olsen, have released preview images from their upcoming Fall 2011 collection.
MO favorites include the leather slouchy relaxed knit jacket with leather sleeving, a perfectly party appropriate shiny Liquid Gold Brenna Dress, and the Herringbone Shawl Collar.
What's your favorite?