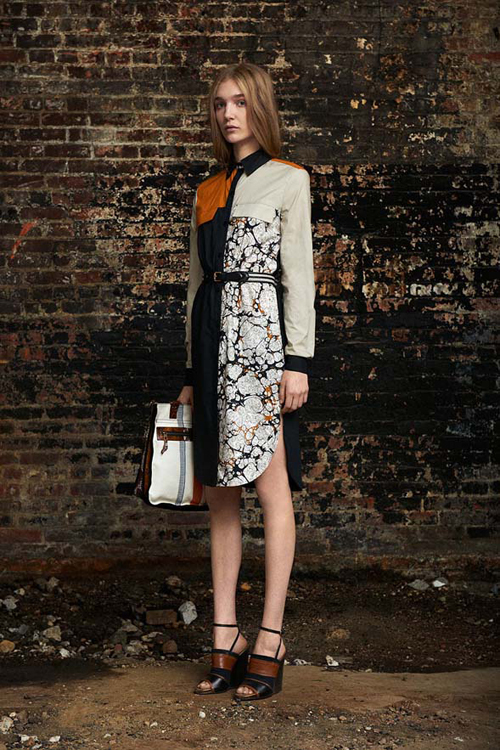 Luxury womenswear designers Jack McCollough and Lazaro Hernandez revealed a rich and colorful line of colorblocked piecework for their Proenza Schouler Resort 2012 collection.
Taking a "design within a design" approach, the duo's collection revealed abstract shapes of piecework in rich fall colors of reds, tans, oranges, purples, and greens.
Another element of surprise found in the collection, was the combination of a shattered/grungy print juxtaposed with bold and blocky fall shapes.
This was cleverly demonstrated in which grunge print makes up half of a dress, and the other half is completed by a color block of black and orange.
Other stand-out pieces include a knit sweater woven into a black, grey and white symmetrical design, and a white, almost institutional dress, complete with pockets and a collar.
These not only add a new, crisp element to the already structured collection, but pop amongst the color pallet.
Overall, the well-designed mixture of color, pattern and structure make McCollough and Hernandez's collection complete and versatile.