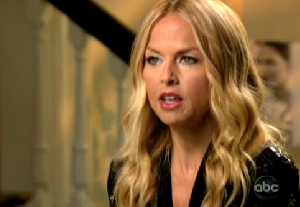 Rachel Zoe's baby boy Skyler is barely out of her womb and already the fashion-crazed stylist is making plans to launch a children's clothing line.
Zoe recently appeared on  ABC's Nightline, and during her interview, the stylist revealed that she has decided to launch a clothing collection for children.
With an opinion that baby clothes are geared more towards dressing up little girls, Zoe tells Nightline host Juju Chang, "Let me tell you, there's going to be a lot of boys clothes in my line, I'm just saying!"
Watch the 7-minute clip below to see Zoe talk about being a mother, her new collection and her changed view on the fashion industry.
---
Rhi Strayer is currently obsessed with Jeffrey Campbell shoes, sparkles, studs, and anything having to do with Lady Gaga.
All author posts