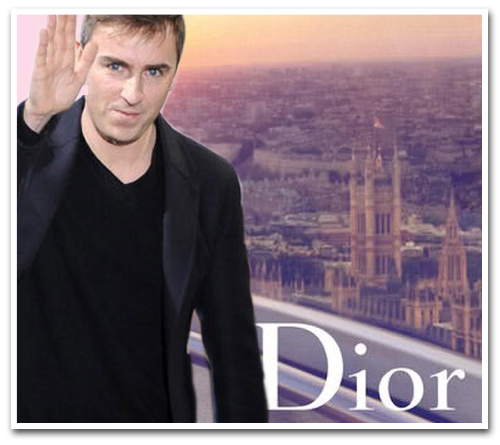 After John Galliano's public fall from grace, which was subsequently followed by his dismissal from Dior, the fashion industry has been anxiously waiting for Dior's next replacement pick. Although Galliano was dismissed this past February, Dior has not rushed its choice, and has forged on without a lead designer for almost a year now.
However, Women's Wear Daily has reported that the luxury brand is about to seal the deal with Jil Sander's creative director, Raf Simons.
The Belgian designer's name has been on the lips of industry insiders as a potential replacement for months now. His work for Jil Sander has garnered him much acclaim from New York Times fashion writer, Cathy Horyn who puts him in the ranks of designers such as Alaïa and Lagerfeld.
It's Simons's trademark knack for modern minimalist-chic design that has secured him the adoration of critics and customers. Jill Sander's latest collections have been filled with silhouettes that are sleek and unexpected with bold colors with quirky accents, and offer a clear understanding of the power woman. These designs have put Simons at the head of the pack to fill Dior's coveted position.
---

Saron is a writer and student born in Ethiopia and raised in Washington, DC. She is incapable of keeping a phone for longer than a few months, exclusively wears Miss. Dior Cherie, and her guilty pleasures include any novel written by V.C. Andrews (don't judge), Essie's "Little Brown Dress", and Stoli. She is currently obsessed with the poetry of Edmund Wilson and The Arctic Monkey's latest album "AM".
All author posts