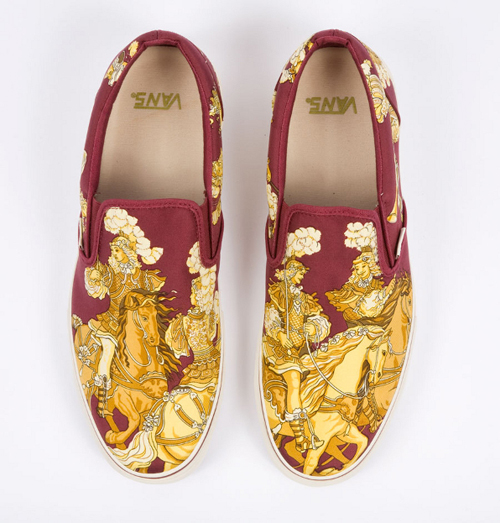 What is skater chic?
Vans and Robert Verdi have just answered that question with the release of the American based shoe manufacturer's first line of Hermès canvas sneakers.
While the line features just five different designs of shoes that were created for Verdi's personal enjoyment, the collaboration is one of the most unique of its kind.
Based on Verdi's own personal collection of vintage Hermès scarves, the brilliant collaboration is classic upscale meets street wear for the twenty-first century. The iconic silk Hermès print has not lost a bit of its luster when mixed with Vans' rubber soled sneakers.
Surprisingly, the partnership seems to have given both powerhouses an unexpected edge without losing the essence of individuality that garnered the adoration of their loyal customers.
Colorful and eccentric, these shoes are the perfect marriage of uptown and downtown, proving the old adage right – opposites do attract.
Tags:
Hermès
,
Robert Verdi
,
Vans