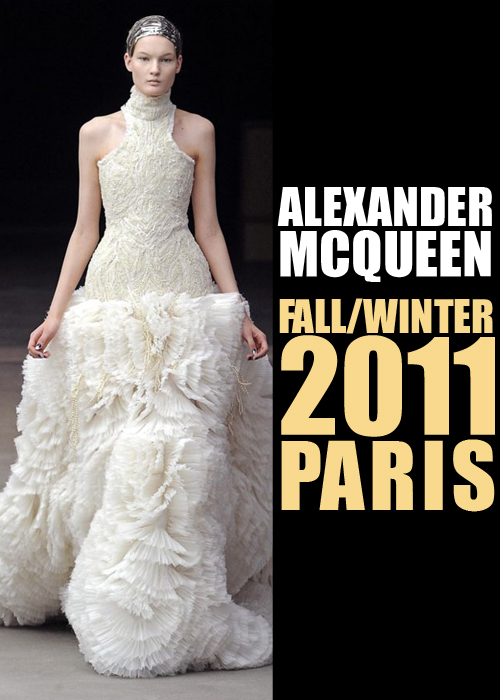 No one would argue that Sarah Burton had enormous shoes to fill after being appointed the new creative director of the Alexander McQueen brand following Alexander McQueen's suicide last year.
This week, Sarah Burton, under the Alexander McQueen brand, revealed a successful second collection at the famous Parisian prison La Conciergerie.
The "snow queen and her court" inspired collection was abundant in wool suits, zipper embellished pleats, corset detailing, mosaic-like dresses, ruffs (collars) made popular in the  mid-sixteenth century, and black harnesses.
Models walked the runway accessorized in corseted lace-up boots and a multitude of metal hair barrettes made to look like helmets.
Coincidentally, the collection was filled with whispers of wedding whites at a time when rumors float that Burton has been tapped to design Kate Middleton's wedding dress.
Will she? Only time will tell.
Until then, enjoy Burton's fit-for-royalty Alexander McQueen collection for F/W 2011.