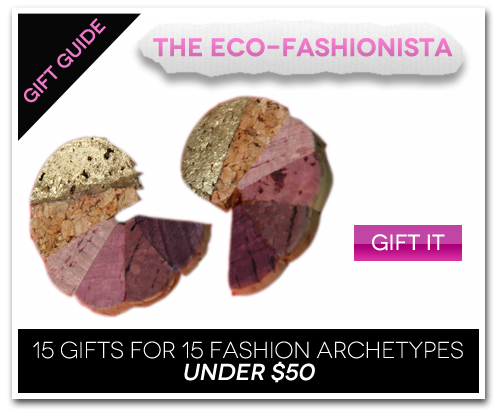 Sometimes the best thing about the holidays can be re-gifting. No, not in the recycle someone else's present way, but in a recycled materials.
For the lady on your list who's trying to save the world one re-usable bag at a time, try these shiny snail-shaped earrings from PURPOSE.
The hand-made earrings are crafted from vintage Spanish wine corks (which explains the vibrant colors naturally stained from the grapes). If that wasn't enticing enough, they're made in Spain giving them an exotic, one of a kind feel.
And if you looking for more recycled options, PURPOSE is the way to go. Everything on their site is made directly and solely from "re-purposed" materials such as fruit skins, rose petals, and found wood: great for any eco-fashionista in your life.