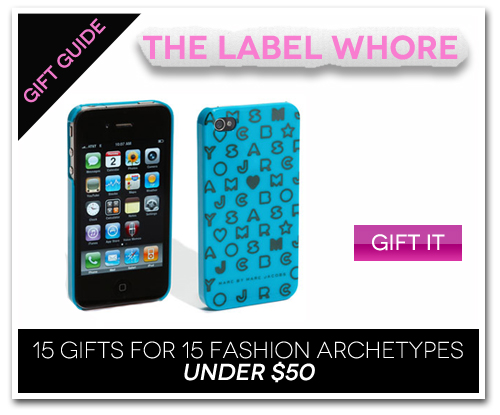 You know that friend who goes out of their way to flash their designer duds at any given moment? She's like a newly engaged bride showing off  her five carat engagement ring, or the friend who will  consistently find reasons to show off her $1200 bag from Neiman Marcus.
If your friend is a "label whore," this MARC BY MARC JACOBS 'Stardust' iPhone 4 & 4S Cover should keep her happy for the holidays.
And considering that everyone is already on their phones 24/7, this iPhone cover should be more than enough to satisfy her attention needs without having to try too hard.