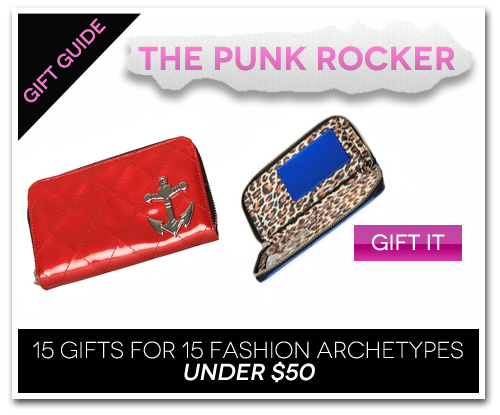 Looking for the perfect present for the edgier girl in your life? You know, the one who's always going to shows, with the smoky eye-makeup, and black leather jacket?
This wallet by Southern California designer, Lux De Ville, is the perfect option. The metal anchor in the lower corner keeps her grounded while the inside—covered in cheetah print—stores everything she needs for a night on the town. The red stands out but it's also available in black.
But most importantly, Lux De Ville is hard to find, especially on the east coast, which will make your rocker chic friend stand out among the rest.