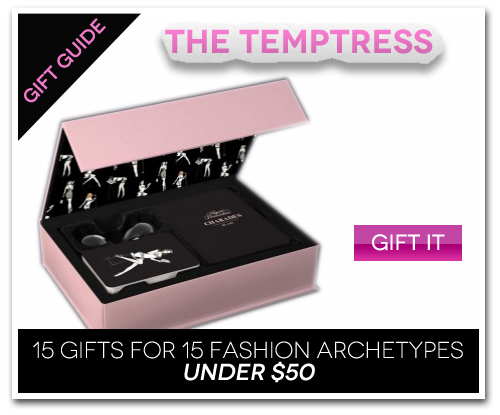 We all have a Samantha Jones in our lives. She (or maybe, he) is a great friend with a promiscuous side.
While it would be easy to get her lingerie or a vibrator, we think gifting her the  Sexy Charades Game from Agent Provocateur would offer her hundreds of hours worth of entertainment.
The game allows for couples to take on charades with a tempestuous twist. There are over 100 cards that provides plenty of options for a girl and her lover to explore. Plus, there is a five minute time limit for each card to enhance the fun.
For $35, this gift to your friend, "The Temptress" will get her (and her partner) thanking you for Christmas!
---

Bridget is a writer, stylist, and vintage clothing dealer based in Kennett Square, Pennsylvania. Bridget enjoys spending time with her boyfriend and guinea pig, and in her spare time sells vintage at local flea markets . Bridget is currently obsessed with Zooey Deschanel's wardrobe on New Girl, Moroccan food, and microcars.
All author posts