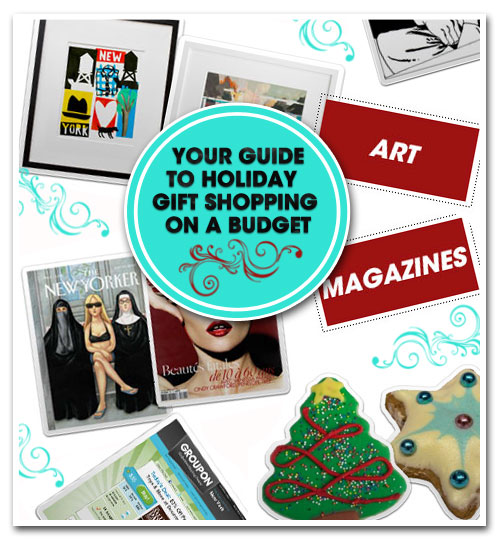 Temperatures are dropping and the White House Christmas tree has been lit.
It's officially the season of shopping…which means, stress and extravagant expenditures.
Or does it?
We've got some gift tips for you to make the holidays less stressful and help you keep some money in your bank accounts for the new year.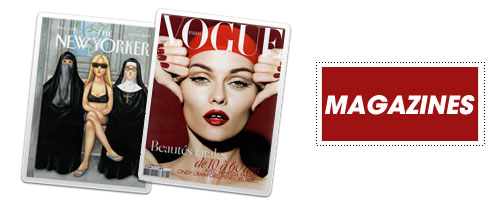 Pick up a Magazine Subscription
Magazine subscriptions make great, affordable gifts for the everyday fashionista.
We suggest Vogue for the YSL girl, the Economist for the brainiac and the New Yorker for the hipster looking to decorate his coffee table with something smart.
For the music snob, there's always Under the Radar (discount right now on magazine.com), or Magnet, which had recently relaunched their monthly print edition.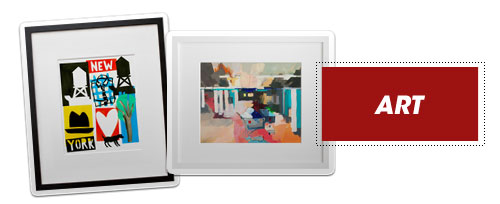 Get Artsy
Purchasing art doesn't need to be an extravagant expenditure. At least, not with 20×200, a website devoted to selling limited edition art at low prices.
Local blog, A Matter of Delight, explains exactly what's great about this site: "As a current (and future) poor person, who also likes art, I like that 20×200 wants me to be able to own art and not pay lots of money for it."
Well said.
Every week, 20×200 releases at least two new prints, and most are available in three or four different sizes and can cost as little as $20.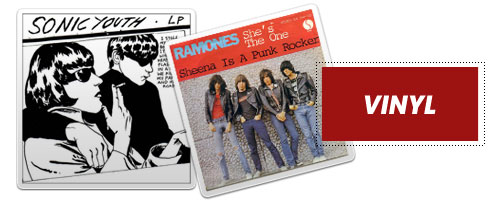 Buy Vinyl
Another great, but often forgotten idea, is the vinyl record. Most thrift stores are overstocked with these gems and they can cost as little as $.50. The condition of the record itself might be questionable. But at the very least, your friend can use it to decorate her wall.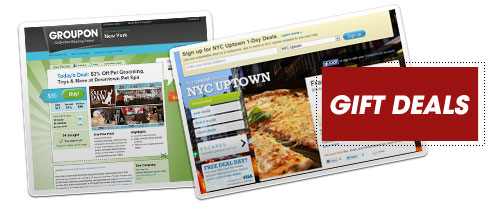 Screw Gift Cards, Try Groupon
Living Social and Groupons are the new gift card. With so many options to choose from, you can buy great packages, stocking stuffers or awesome deals at half the price.
Though, as Cynthia Chen, a public relations professional who lives and works in Washington, D.C. cautions that Groupon gifters should pay attention to the packaging. "People should buy it as a gift, print it out as a gift voucher and put it inside a nice card."
No one likes getting just a piece of paper for Christmas–even if it's a deal to their favorite restaurant.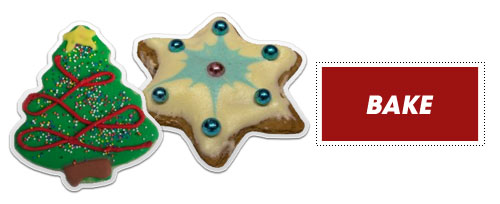 If All Else Fails, Bake
When in doubt, baked goods always make a great present. We suggest that you get your besties together, crank up the iTunes and make three batches of cookies. The tradition crowd pleasers include chocolate chip, oatmeal raisin or peanut butter cookies. Package them in a nice basket and bow and you got yourself a tasty gift!
Just ditch the fruit cake.