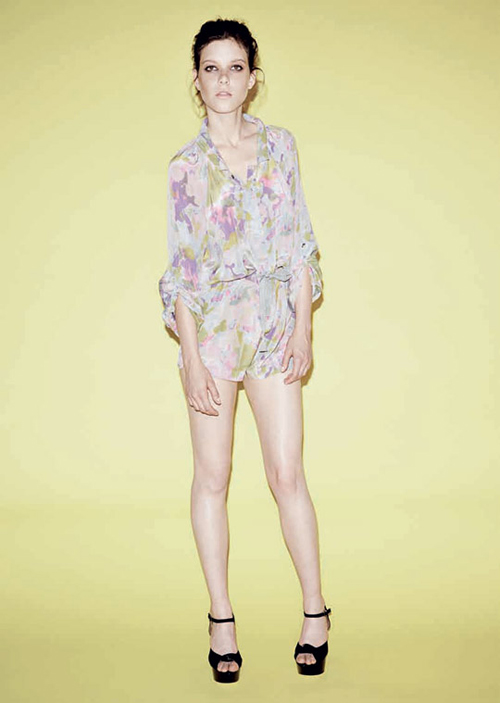 Sienna Miller's Twenty8Twelve fashion label has just released their lookbook for Summer/Spring 2011.
The bohemian meets western collection is abundant in pretty pastels, feminine floral prints, flowy chiffons, and fringe.
Standouts in the collection include the cropped vests, the long-sleeved chiffon floral jumpsuit which I am absolutely-positively in love with, and the denim separates.
View the full size images of the Twenty8Twelve collection by clicking on the images below.