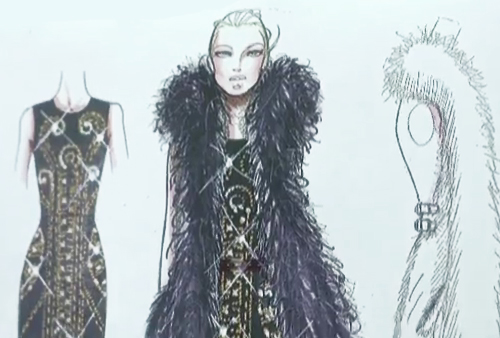 In 2008, Donatella Versace declined an offer to do a collaboration collection with H&M because she felt that it wasn't the type of thing a luxury status clothing line would partake in, and she said she felt as though it would confuse Versace fans if she did so.
Well, Donatella has had a change of heart (possibly after seeing how quickly the Lanvin for H&M line sold out last season?), because coming this fall, Versace will be the latest high fashion label to design for the renowned Swedish brand, H&M.
"I am thrilled to be collaborating with H&M and to have the opportunity of reaching its wide audience," Donatella Versace said in statement. "The collection will be quintessential Versace, perfect for H&M and Versace fans everywhere."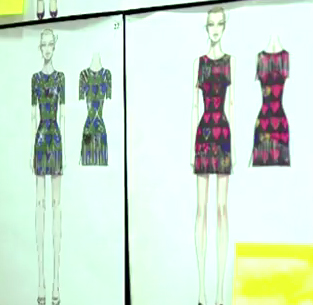 The collection will have two major rollouts.  The first of the two will be released on November 17 and will include womenswear, menswear, and home items.
The second pre-spring line will launch on January 19.
Margareta van den Bosch is not only the creative advisor at H&M but she is also a mastermind when it comes to collaborations. She has directed H&M's past affiliations with Karl Lagerfeld, Stella McCartney, Comme des Garcon, and Jimmy Choo, all of which were highly successful lines.
Speaking on the topic of the Versace and H&M collaboration, Bosch commented, "Versace is one of the most important brands of recent times and their collection for H&M will be glamorous and flamboyant – everything Versace stands for," She goes on to say that, "Donatella Versace is sharing with us iconic designs from the archives. This is such a celebratory collaboration and is perfect for the party season."
The Versace for H&M line is being sold as an "Iconic Collection", which means Donatella will be raiding the Versace archives.
As of yet, there is no word on how much the line will retail for, but one can almost be certain that these will not be sold for the usual H&M prices.
But who cares! Versace plus H&M equals heaven. So, who's excited?
---
Rhi Strayer is currently obsessed with Jeffrey Campbell shoes, sparkles, studs, and anything having to do with Lady Gaga.
All author posts