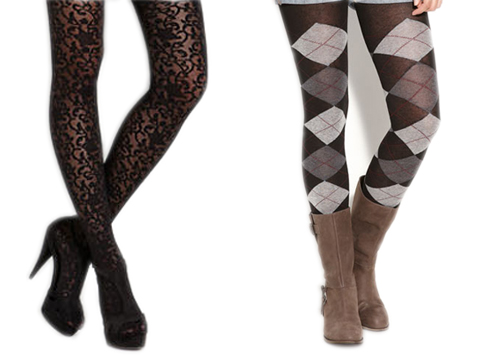 Fresh and relaxed from beach vacations and warm weather, it is now time to transition summer wear into fall fashion.
Here are the top five must-haves for this autumn that can add warmth to your current wardrobe, while flaunting your ladylike silhouette—even if you are wearing lots of layers.
This season's fashion elements walk the line between practicality and polished sophistication.
1. Lace-Up Boots
From an ankle boot to wear with your most flattering jeans to thigh-highs matched with a mini or leggings, the ultimate shoe staple for colder months is a stylish boot that has been given laces.
Betsey Johnson "Daynaa" Wedge Booties
$129.99 | Add to your wardrobe
2. A Midi Skirt
While maxi skirts were the fun and flirty must haves for summer, calf-length skirts are a feminine and refined choice for the cooler months.
Worn with flats and a soft romantic blouse or an over-sized sweater, midi skirts create a demure and classic look.
Million Pleats Midi
$39.95 | Add to your wardrobe

3. Tights and Stockings
A decorated leg is in this season.
Take a stylish heel to a whole new level by adding patterned and solid colored tights or sexy fishnet stockings to your wardrobe.
Donna Karan Hosiery The Signature Collection Velvet Lace Tights
$20 | Add to your wardrobe
Hue Argyle Sweater Tights
$20 | Add to your wardrobe
4. Tuxedo Blazer
The strong shouldered tuxedo has been blurring the gender lines, whether dressed up or dressed down, it provides a chic juxtaposition thrown over a pair of jeans or a masculine edge to counter a cocktail frock on an evening out.
Modern Bow-Tie Tux Jacket
$39.98 | Add to your wardrobe

5. Flare Leg Pants
The nineties are having another moment, which means that flared pants are making yet another appearance.
Leg-elongating flares or skinny cropped pants with a subtle flare and heels for a shorter frame, constitute a beautifully balanced outfit that merges elegance and classicism without being boring.
ASOS Kick Flare Pants With Button Detail
$45.74 | Add to your wardrobe