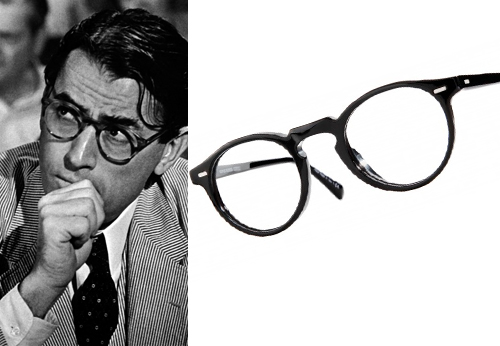 Luxury eyewear brand Oliver Peoples pays tribute to Harper Lee's Pulitzer-Prize winning novel To Kill a Mockingbird by releasing a Gregory Peck frame collection for Spring/Summer 2011.
The Gregory Peck collection, which celebrates the 50th Anniversary of the release of the literary novel written by Harper Lee in 1960, is inspired by the glasses that actor Gregory Peck wore during his Academy Award winning performance as Atticus Finch in the 1962 To Kill a Mockingbird movie.
Glasses from the Oliver Peoples Gregory Peck collection will retail for $315 USD and will be available in four color options; black, buff, cocobolo, and raintree.
As soon as this May, you'll be able to buy the iconic retro glasses at Oliver Peoples Boutiques, Oliverpeoples.com and at select stores.