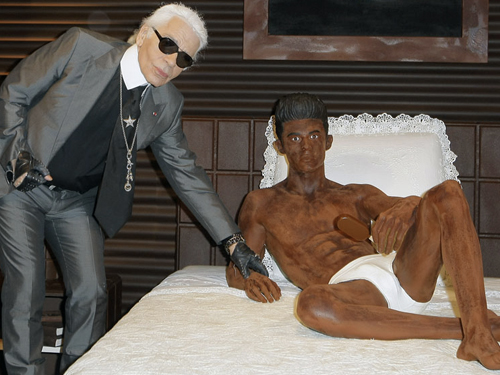 Chocolate and fashion: two things that can totally clash.
That was until Karl Lagerfeld unveiled his latest tasty creation – a specially designed suite at the Paris hotel, La Réserve, made entirely of chocolate.
The yummiest part? A life-sized replica of model Baptiste Giabiconi, lying on the bed in nothing but underwear, all made entirely of chocolate.
This version may be better than the real thing.
The suite was constructed by chocolateire Peter Rogers to celebrate the fashion icon's partnership with U.K. ice cream producer, Magnum.
Lagerfeld directed the brand's new advertising campaign featuring Rachel Bilson.
The whole thing is yum. Just yum.