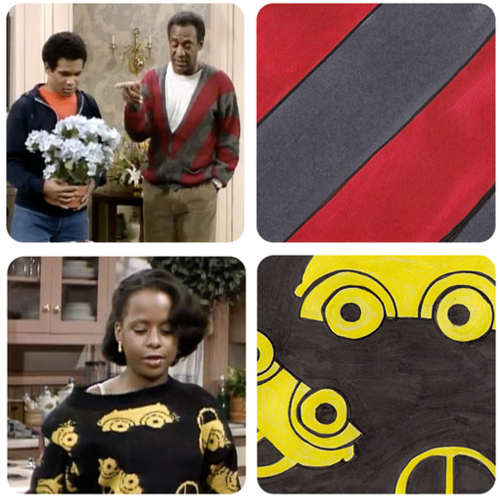 The Cosby Show gave viewers something to look forward to each week: sweaters.
During the show's eight year run, comic legend Bill Cosby and his fictional family dawned sweater after sweater of 80's/early 90's wonder.
Now, it's all coming back – and not just on Nick@Nite. The Cosby Sweater Project has become a tumblr sensation. The account offers stills of the Cosby's infamous sweaters, alongside detailed enlarged patterns so you can make them yourselves; because, honestly, who wouldn't want to bring these fashions back?
So if you're a knitter or sweater enthusiast, check out these designs and get to knitting! Even if they're not you're personal style, there's sure to be a market on Ebay or Etsy.