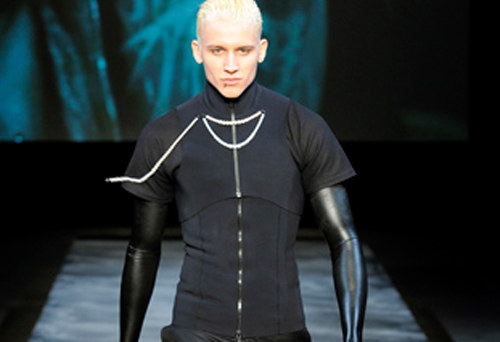 Yesterday, we wrote about Lady Gaga's tweet announcing her newest role as Musical Director for Thierry Mugler's menswear show that was held in Paris today.
It's been announced that tomorrow, the official video of the show will be released featuring stylist Nicola Formichetti's debut show for Thierry Mugler, and until then, we have a leaked video of the early footage that was posted to youtube this morning.
If you turn up your speakers really loud, you may, and I use the word "may" cautiously, hear Gaga's never-before-heard track Born This Way.