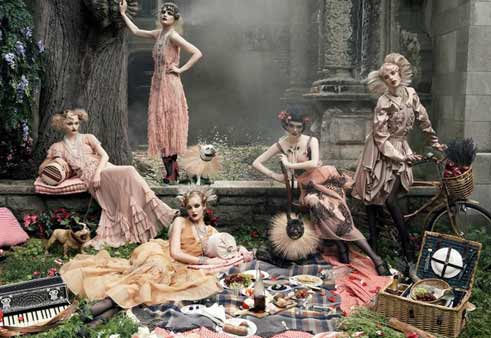 In a  famous scene from the fashion documentary, The September Issue, Anna Wintour kills the Vogue Magazine fashion editorial photographed by Steven Meisel and conceived by Grace Coddington.
Well, well, lookie here. Canadian model, Coca Rocha, has posted the 2007 editorial that was intended to be seen in Vogue 2007 on her facebook page.
What do you think? Would you have like to see this editorial grace the pages of Vogue Magazine?
Via Tumbler