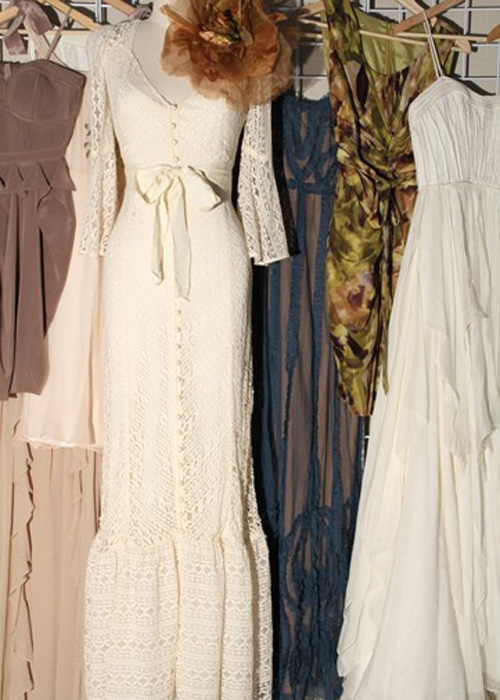 It's about to get interesting for those that are looking for an alternative to a Cinderella themed wedding.
According to WWD, Urban Outfitters Inc. will be launching an online bridal concept store on Valentine's day under the Bhldn Collection.
The collection, which will be sold exclusively online, will feature bridal themed apparel, accessories, lingerie, jewelry, and  shoes as well as Tabletop accessories like cake pedestals, and place cards.
Kristin Norris, Bhldn's managing director, told WWD:
We're confident that we're filling in space that no one's filling in. We're offering a take that's not out there. We have a lot of shorter dresses, lots of color and prints and no optic white dresses.

Traditionally, people got married in churches. Now, they're getting married on beaches and mountain tops. We're building our assortment for the ultimate end use.
For now, you'll only be able to shop the collection online, but in 2011, there are plans to open two to three Bhldn stores, between 3,000 and 4,000 square feet.
Check out some of the preview collection images revealing vintage inspired dresses and tabletop accessories.  What a great idea for those that are looking for the nontraditional!