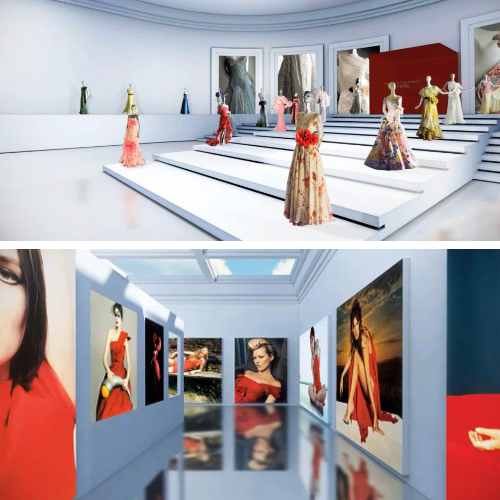 Recently, fashion moguls have showcased their work with a grandeur and inventiveness never seen before.
The successful exhibitions of Alexander McQueen's Savage Beauty and Louis Vuitton's display of Marc Jacobs works in Milan, as well as Carine Roitfeld's 360-page ode to the rise of 21st century fashion, Irreverent, have caused others in the industry to take note and follow suit. The latest fashion icon to join the exhibitor circle is designer Valentino Garavani.
Valentino and longtime partner Giancarlo Giammetti have created a virtual museum that will serve as the ultimate retrospective of Valentino's designs. On December 5th, the Valentino Garavani Virtual Museum will go live and feature 50 years worth of Valentino's original works. Audiences may view 5,000 3-D digital images that will showcase Valentino's most famous pieces, such as Jacqueline Kennedy's legendary couture wedding gown, and Julia Roberts's 2001 Oscar dress.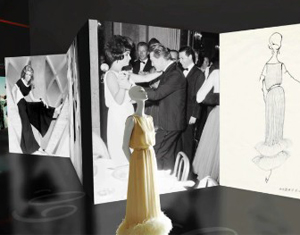 The virtual museum also will include several of the designer's ad campaigns and editorials, as well as 95 fashion show videos.
By creating a virtual experience that could rival any real life museum, Valentino and Giammetti have produced the largest, single designer fashion exhibit to date. If the media library were to be physically displayed, its contents would take upwards of 107,000 square feet of space.
Regarding the elaborate project, Valentino, in an interview with New York magazine said "I see it as part of my legacy … I am happy that thousands of students, young designers and fashion people will be able to see and study my work in every aspect of it, and in a manner easy and accessible for the younger generations. But it is also important to remember things of the past, to review the fashion that has shaped our lives. I would call it 'Future Memory.'"
---

Saron is a writer and student born in Ethiopia and raised in Washington, DC. She is incapable of keeping a phone for longer than a few months, exclusively wears Miss. Dior Cherie, and her guilty pleasures include any novel written by V.C. Andrews (don't judge), Essie's "Little Brown Dress", and Stoli. She is currently obsessed with the poetry of Edmund Wilson and The Arctic Monkey's latest album "AM".
All author posts