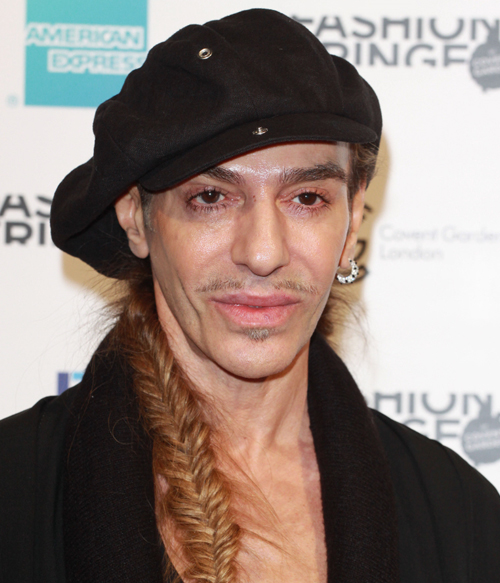 A Galliano smoking gun was delivered in the form of a video on the heels of accusations against Galliano citing assault and anti-Semitic slurs.
The Sun has released a video in which a drunken Galliano can be seen slurring and confessing his love for Hitler by saying "I Love Hitler " and "People like you would be dead. Your mothers, your forefathers, would all be f$@%ing gassed" in a separate Galliano incident.
Uh…Mr. Galliano, did you miss the memo that Hitler also hated the gays?
It's probably safe to say the Galliano doesn't have a "defamation" case anymore against the couple that he allegedly assaulted last week.
Perhaps redemption may be the way of rehab for the Dior suspended Galliano, though we're guessing Dior may have an opening for a head designer soon.
It remains unconfirmed whether or not the collections for Dior will be debut for Fashion Week.
Watch the shocking video below: