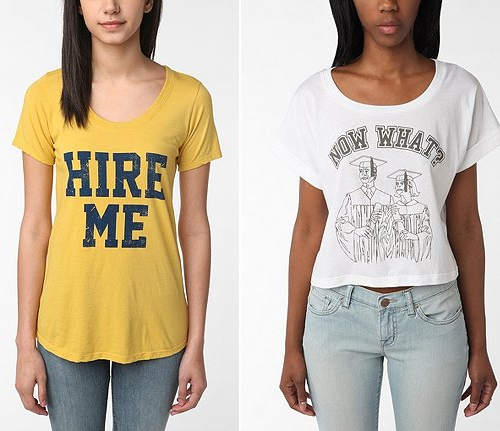 Urban Outfitters is helping out the children of our future by allowing them to advertise their unemployment status and get a job through logo tees…that mom and dad will probably pay for.
And, depending on the type of person you are, you can either pick the "Now What" t-shirt, that demonstrates your depths as a philosophical and critical thinker, or the "Hire Me" t-shirt that demonstrates your assertiveness and "can-do" attitude.
So kids, go out there and get 'em!
---

Mei Tan is currently obsessed with lace-up booties, anything by Marc Jacobs, sleeping in until noon, and "winning."
All author posts