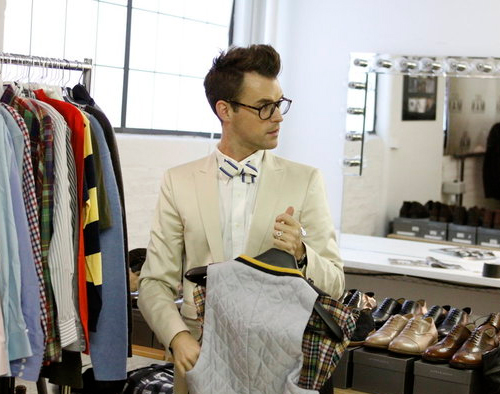 For fans of The Rachel Zoe Project, and stylist, Brad Goreski, Bravo's new series, It's a Brad, Brad World has been a long time coming.
Goreski has moved on from the house of Zoe and has landed superstar client, Jessica Alba.
The show will document his life as a solo stylist, as well as his relationship with long-time boyfriend of 10 years, Gary Janetti.
The show promises many bumps and twists as the preview is packed with boyfriend drama, financial issues, and perhaps a family emergency.
It's a Brad, Brad World is expected to premiere Monday, January 2 at 10pm on Bravo.
---

Bridget is a writer, stylist, and vintage clothing dealer based in Kennett Square, Pennsylvania. Bridget enjoys spending time with her boyfriend and guinea pig, and in her spare time sells vintage at local flea markets . Bridget is currently obsessed with Zooey Deschanel's wardrobe on New Girl, Moroccan food, and microcars.
All author posts