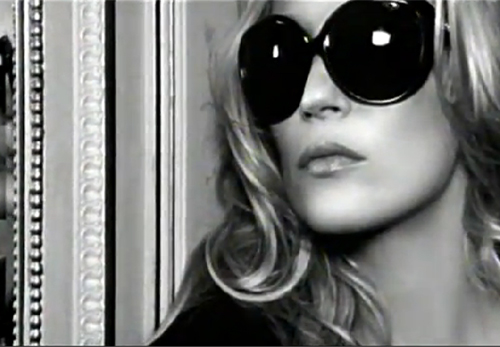 Model  Kate Moss stars in the latest  90-second fashion film for a Dior Addict lipstick commercial.
The film, which was directed by Lady Gaga's Paparazzi music video director Jonas Akerlanm, features a day in the life of the supermodel.
Cameras follow Moss capturing her life's moments like attending  fashion shows, being stalked by paparazzi, and of course, trying on Dior Addict lipstick.