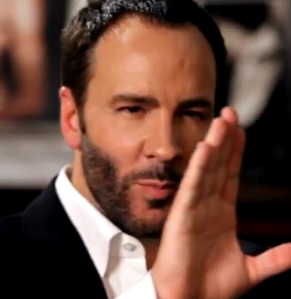 The much anticipated documentary, Visionaries: Tom Ford will premiere this Sunday on the OWN network.
Tom Ford will walk viewers through his life, offering an uncensored look into his career,  personal struggles, and path to becoming one of fashion's most valued designers.
"You know I've never let anyone film me like this before," Ford told cameras.
In the documentary, the outspoken designer opens up about his battles with depression and speaks honestly about the fashion industry, as well as his constant need to reinvent himself.
"There's a very squiggly line between Tom Ford the man and Tom Ford the brand," he confesses in the documentary that portrays a side of him that has remained a mystery to the public.
Fans can get an insider's look to Ford on Sunday, October 23rd at 8 PM on the OWN network.
Tags:
OWN
,
Tom Ford