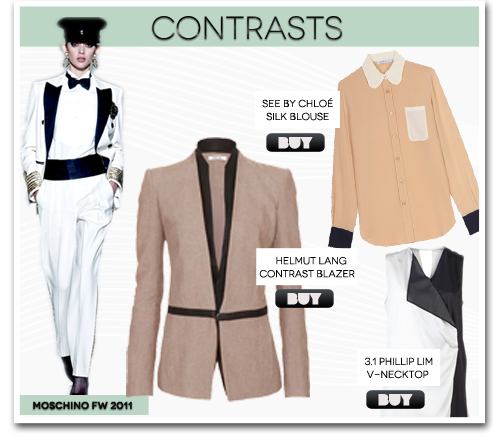 Contrasts: Experiment with contrasting lapels, collars, bags and sleeves as seen on the DKNY and Moschino FW11 runways.
It's the age-old dilemma for the working girl: How does a girl pick and mix current trends into her work wardrobe?
This season there are a number of looks that can be easily translated into worthy work wear.
A little pop of color, a statement accessory or piece of jewelry will easily update your office wardrobe and give you a look that would standout among the crowd.
Check out our looks below–they're even suitable for the most conservative of workplaces. After all, it pays to dress smart to get noticed, and help yourself get ahead.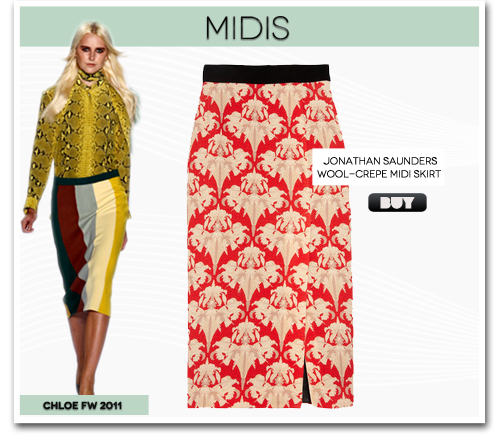 Midi-skirt length
Choose a midi length skirt as seen at Chloe. It'll not only make you look like a lady, but will keep your legs a little warmer too!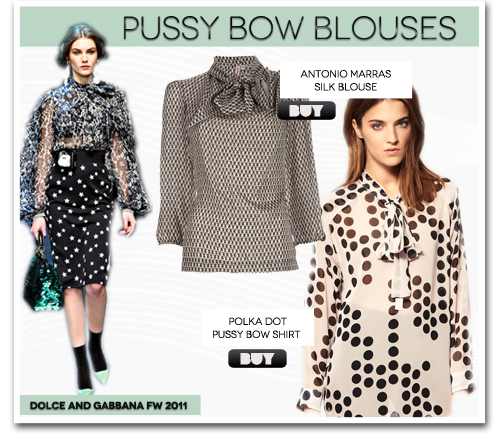 Pussybow blouses
No more excuses for wearing that plain Jane shirt! Swap it out for a lady-like pussy bow blouse like the one featured on Dolce and Gabbana's FW11 runway.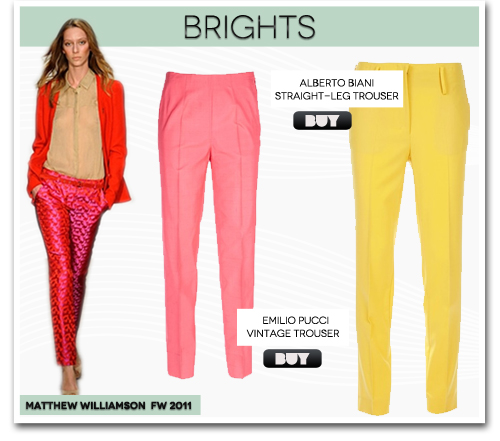 Brights
Be brave and stand out by wearing a colorful trouser or suit instead of your old, boring black standby as spotted at FW11 Matthew Williamson.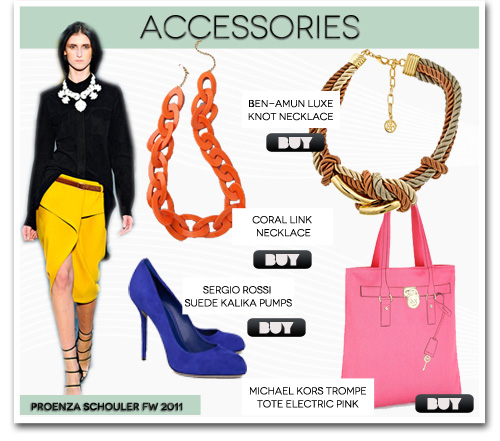 Accessories & Jewelry
Add a pop of color with eye-popping shoes, tights or bag (like the one shown on Loewe FW11), and dress up basics with over-sized statement pieces, like the necklace showcased at Proenza Schouler's FW11 runway.