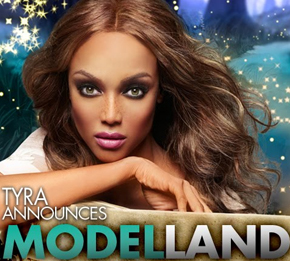 Tyra Banks never finds herself short of activities to keep busy with.
With the title of model, actress, host, and now author under her belt, could movie mogul be next?
That's right, her novel, Modelland, released just this September and is already garnering silver screen buzz.
According to the AP, Banks has already been approached by a major Hollywood producer, and she had this to say when discussing the project:
"I would love to open up the 'Modelland' casting to the world," she said. "I'm looking for an Everygirl to possibly play one of the characters in the story."
Looks like these rumors are more fact than fiction.
Although many have had their doubts about Banks' fictional aspirations, her unyielding charisma and ambition might be enough to create yet another hit.
Tags:
Modelland
,
Tyra Banks