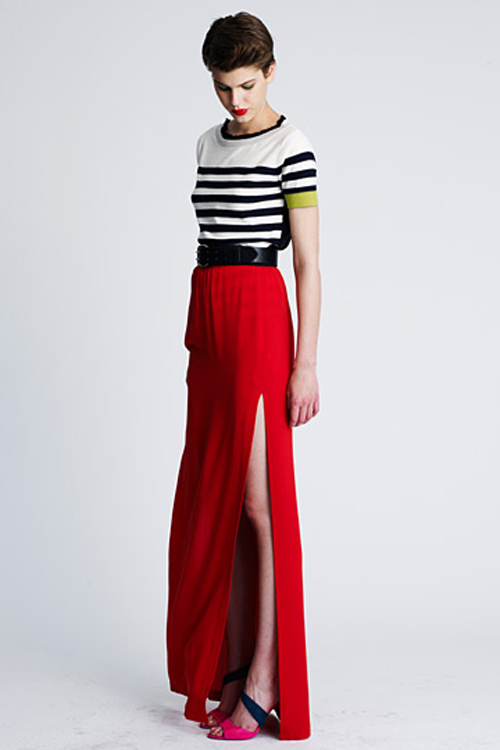 New York based designer Yigal Azrouel released a delightful and colorful resort collection for 2012.
We love his trademark infusion of "effortlessly chic" in this minimalist inspired collection.
His bold pairings of knit tees with long colorful knit skirts is a whimsical take on weekend wear. He uses bright pops of reds, blues and greens to elevate a series of black and white panel and print dresses.
We also love the nice balance of structure and casualness in the collection.
Azrouel creates boyfriend blazers that are accented by strong shoulders and paired with slim pants, and a set of retro-inspired knit dresses that are cut close to the bodice and feature A-line skirts.
Take a look at the gallery below to view Yigal Azrouel's entire resort 2012 collection.
---

Mei Tan is currently obsessed with lace-up booties, anything by Marc Jacobs, sleeping in until noon, and "winning."
All author posts