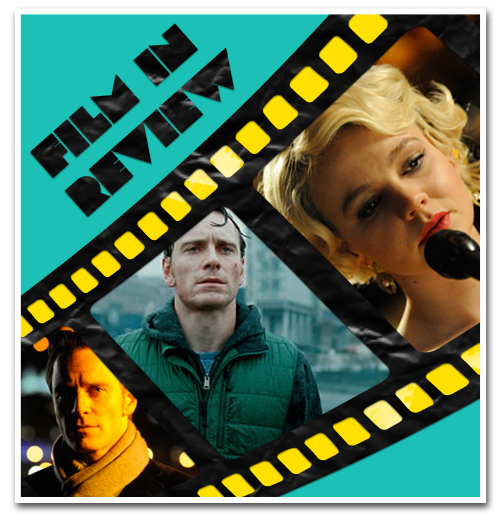 In writer/director Steve McQueen's latest opus, Shame, he explores the terrifying and crippling world of sex addiction. Bold and daring, especially in its controversial (and unapologetic) NC-17 rating for extreme sexual explicitness, Shame proves to be another monumental piece of film mastery for McQueen, and certainly one of the top performances of the year for the film's star, Michael Fassbender.
Though Shame is, ostensibly, about one man's struggle as an orgasm addict, McQueen's film is more than a singular character study–it is a story that explores the devastation of sex addiction.
Just as in the abuse of any heavy substance like drugs or alcohol, or even trivial addictions, like gambling, that can bring one's world crashing down around them, McQueen's magnificent film keenly captures the malicious addiction to one of the most basic human instincts.
| | |
| --- | --- |
| | |
| Michael Fassbender and Carey Mulligan in Shame | |
Cementing their status as the newest director-actor duo in the indie filmsphere, Shame finds McQueen re-teaming with his Hunger star Michael Fassbender.
And just as he did with McQueen in Hunger, Fassbender gives it his all in his groundbreaking portrayal of Brandon, a hot-shot, thirty-something New York yuppie who exudes an air of unrelenting charisma to his co-workers, when in actuality, his psyche is something far more fractured and vulnerable.
While he hides behind a mask of nonchalant, confident charm, Brandon is dominated by his uncontrollable sex drive. Through nightly visits with high-class hookers, a vast library of internet porn, and regular masturbatory bathroom trips at work, Brandon lives his life from orgasm to orgasm, without hardly any regard for much else.
| | |
| --- | --- |
| | |
| | Michael Fassbender in Shame |
Though, when Brandon's equally disturbed sister, Sissy (Carey Mulligan), shows up one day, broke and homeless, at his Manhattan high rise, his world is flipped upside down. Suddenly, Brandon's solitary and discrete lifestyle is compromised and he has to confront his addiction.
Brandon, being a slave to his carnal desires, lacks emotional intimacy. So much so that in one particularly revealing and masterfully constructed scene, he becomes impotent after attempting to have sex with a co-worker that he went on a date with. The mere fact that he shared even the most basic of emotional intimacy with her renders his sex drive completely invirile.
And when Sissy turns to him for help and comfort, he begins to realize the gravity of his problem, which in turn, causes him to spin even more out of control.
| | |
| --- | --- |
| | |
| Michael Fassbender in Shame | |
Much like his brilliant direction with Hunger, McQueen demonstrates that he's a directorial force to to be reckoned with.
His execution in Shame is nothing short of visceral proficiency as he combines a brooding score with intensely bold camerawork that seems to never cut away, even as the film's intensity, and sexual explicitness soar.
Furthermore, McQueen's daunting cinematic depiction of an almost nightmarish New York cityscape is chilling. He manages to utilize much of the beloved city's iconography (including a powerful scene involving Mulligan performing a haunting rendition of 'New York, New York') to such a dreary degree, that the film is as much an unforgiving New York story as it is a psychological character study.
Overall Grade: A
Shame opens today in select theaters, click here for theaters and showtimes.
---

Matt is currently obsessed with Rap Snacks, post-hardcore, pizza parties, and Carl Sagan's Cosmos.
All author posts