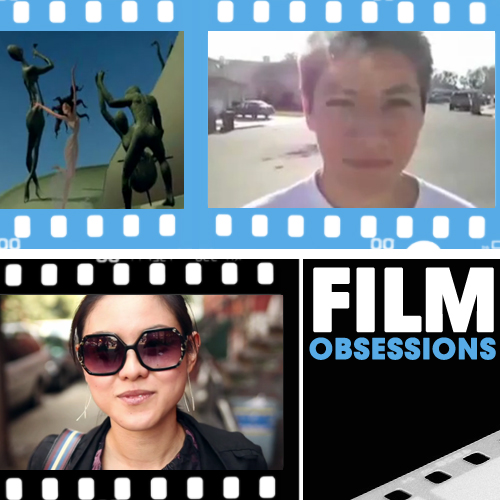 When I pick films for a Film Obsessions column, I usually try to tie them together with a common theme. Whether it be documentaries, award-winning shorts, animated, etc., I try to string it altogether so that a certain theme is prevalent in each edition of this column.
Today, I got nothing. It's just merely three awesome short films that you should watch. Ranging from way back in the 1940's with a rare animated short collaboration between Walt Disney and Salvador Dali, 58 years in the making, to the present with Frank Warren (of Post Secret fame) exposing secrets of fifty random people, as well as an apt portrait of the YouTube generation. Here are three short films that you should be watching:
[vimeo clip_id="7920691"]
PostSecret
PostSecret began as an art project by Frank Warren in which he asked people to mail an anonymous letter or postcard to his house, revealing the sender's deepest, darkest secret. The overwhelming response he got led to several books published comprising of some of the most revealing letters he received, as well as much national attention.
With this short doc, the Frank Warren and the people behind PostSecret take their idea and reformat it to video, in which director Benjamin Reece asks fifty people to tell a secret that no one else knows about them to the camera.
With the anonymity that many of the participants found with the original PostSecret project gone, the film reveals that while some are reluctant to reveal their darkest secrets to the camera, other brave souls are willing to spill their guts for the sake of art.
The result is a brutally honest, sometimes funny, and sometimes shocking portrait of human nature and a sampling of some of the dark secrets that we tend to keep to ourselves. And for good reason.
Directed by: Benjamin Reece
Runtime: 6 minutes & 8 seconds

Destino
Originally conceived and written by Salvador Dali and Walt Disney way back in 1945, this beautifully animated short wasn't fully completed and released until 2003, 58 years later.
This 6-minute experimental silent short is a pseudo-love story that features Dali's trademark surrealist imagery and Walt Disney's classic animation. It's a quietly disheartening and darkly gorgeous piece of film art that works as both an ambitiously original little short and a historic relic of two of the most influential artists of our time.
Directed by: Dominique Monfery
Originally Conceived and Written by: Salvador Dali and Walt Disney
Runtime: 6 minutes & 46 seconds

[vimeo clip_id="13788278"]
oops
oops is an award-winning digital video art piece that played at this year's Sundance Film Festival. I could try to write a mini-review of it, explaining how it's a magnificently compiled montage of YouTube clips that pertinently captures the spirit of the digital generation, but everything that I would say is written better then I probably would have in the artist's statement about the piece:
"Somewhere between a home-video mixtape and a postmodern travelogue, "oops"—a ten-minute art video composed entirely of appropriated YouTube videos, seamlessly stitched together via a motif of camera drops—serves both as transportative adventure and metaphorical elucidation of YouTube itself (i.e. endless related videos), exemplifying the Internet's infinite repository of "throwaway" social documentation. From suburbia to subterranea, the radically shuffling environs induce a vertiginous yet aesthetically contextual thread—a transcendent, reincarnating POV; our omnipresent Camera—by which, the nature of the ultra-verité videos, eschewing any filmic grounding, plunges the viewer into a relationship of fleeting immediacy w/ its many videographers: a self-portrait at arms length, the digital blur of an obscuring thumb, a disembodied narrating voice. This abstractly voyeuristic portrayal of an ever-filming generation (who won't let the transcendence of being in A Moment inhibit their document-everything impulse) presages a future where every instant of our existence, from the mundane to the sublime, is preserved and catalogued for all to see."
Created by: Chris Beckman
Concept by: Billy Rennekamp
Runtime: 10 minutes & 1 second