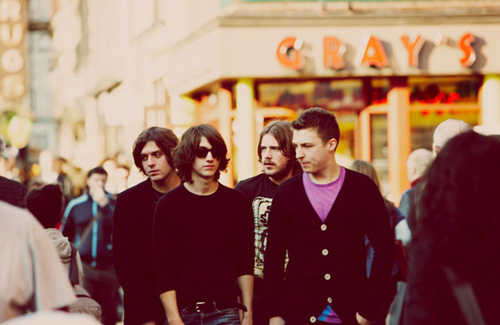 The phrase "Suck It and See" probably brings the most vulgar of images to mind, but an Arctic Monkeys fan cannot be mislead, they know this bit of British slang is the title of their fourth studio album which recently released its first single to rave reviews.
If "Don't Sit Down 'Cause I've Moved Your Chair" is any indication, fans should enjoy the psychedelic stoner-centric album that pays homage to their first two records, shying away from the over-dubbed and heavily produced songs in their previous album, "Humbug".
The classic tongue-in-cheek swagger that won over audiences in their 2006 debut album "Whatever People Say I Am, That's What I'm Not" has made a triumphant return.
Although this track takes a step in a simpler direction, they have, somehow, still managed to preserve the heady eccentricity they so masterfully cultivated in their third attempt.
With its sinister guitar riffs contrasted with their standard oddball lyricism, if nothing else, this song is the ultimate showcase of the Arctic Monkeys' tremendous development. Turner's vocals are sharper and stronger than ever — this, along with rich instrumentals, and a catchy hook, makes it clear that this single will go far.
Don't Sit Down 'Cause I've Moved Your Chair by arcticmonkeys
---

Saron is a writer and student born in Ethiopia and raised in Washington, DC. She is incapable of keeping a phone for longer than a few months, exclusively wears Miss. Dior Cherie, and her guilty pleasures include any novel written by V.C. Andrews (don't judge), Essie's "Little Brown Dress", and Stoli. She is currently obsessed with the poetry of Edmund Wilson and The Arctic Monkey's latest album "AM".
All author posts