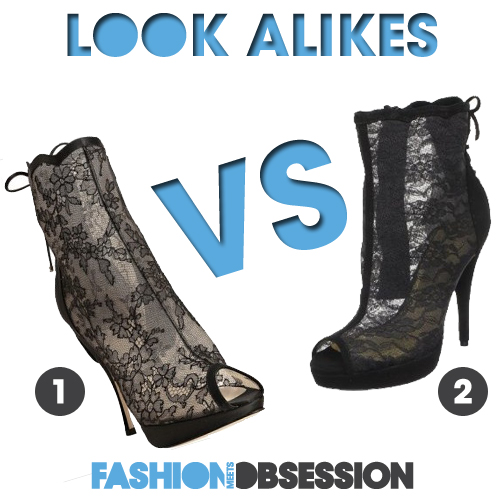 A good lace bootie will add extra feminine edge to almost any outfit.  Add a back heel corset and peep toe, like Christian Dior's favorite lace bootie, and you've just doubled your sexy.
As beautiful as the Dior bootie may be, and it is a lovely shoe, sometimes a gal doesn't have an extra $840 to spare.  What to do?
Try the Martinez Valero lace corseted peep-toe bootie which retails for only $175 and is almost identical to the Dior boot. Almost.
1. Christian Dior Black lace 'Favorite' Corset Detail Peep Toe Booties {Details}
2. Martinez Valero Women's Olive Open-Toe Ankle Bootie (Black) {Details}